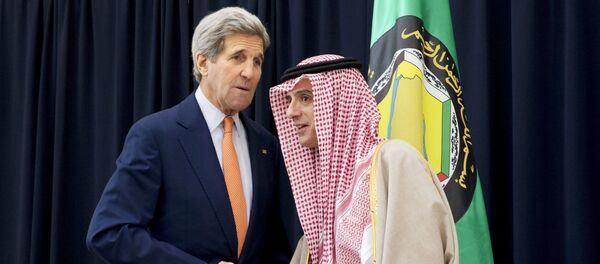 9 February 2016, 12:40 GMT
MOSCOW (Sputnik) — According to the diplomat, US authorities refused to send representatives of their defense and security forces to Moscow and rejected to host a Russian delegation headed by Prime Minister Dmitry Medvedev to discuss joint efforts in the anti-terrorist campaign and the search for political settlement in Syria.
"While US President Barack Obama said in an interview with the CBS on October 11, 2015 that the fight against terrorism requires coordination of all efforts, in fact, the Americans are avoiding real cooperation with us [Russia]," Syromolotov told RIA Novosti in an interview.
Syromolotov also said that the United States "irresponsibly and groundlessly" refused to share intelligence data on Daesh targets in Syria, while claiming that Russian warplanes are not hitting "the right targets."
According to the diplomat, Moscow was initially seeking close military cooperation with Washington in Syria, but to date this cooperation has been limited to a memorandum between the defense ministries on the prevention of air incidents over Syria during operations in the Middle Eastern country.