The decision is a major blow to President Barack Obama's strategy to combat climate change.
In a 5-4 vote, the court granted a request from 27 states and various companies and business groups to block the EPA's Clean Power Plan, which aims to control greenhouse gas emissions from existing power plants.
The decision stops the regulations from being implemented while a lower appeals court hears the states' challenge to the rules.
The 27 states, led by coal producer West Virginia and oil producer Texas, in October sued in an effort to block the Obama administration's plan.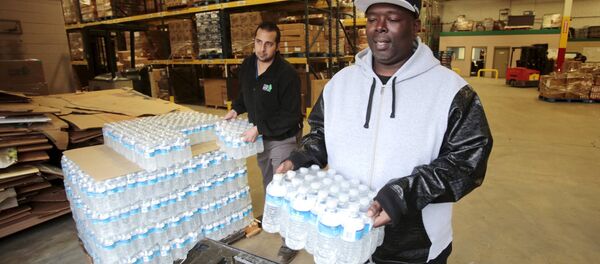 29 January 2016, 04:56 GMT
Energy advocates said the rules would force a major shift in the economy, pushing energy companies and consumers toward solar and wind power and away from the fossil fuels that currently underpin most electricity generation in the United States.
More than a dozen other states and the National League of Cities, which represents more than 19,000 US cities, filed court papers in support of the EPA's rule, which aims to cut emissions by about 30% by 2030.
The appeals court still must hear oral arguments on June 2 and decide whether the regulations are lawful.