Not content with poisoning just their own citizens with contaminated water, it seems that an array of accidents and acts of "vandalism" at the US base over the past 15 years have deployed at least 21,000 liters of fire extinguishing agents — some of which are toxic.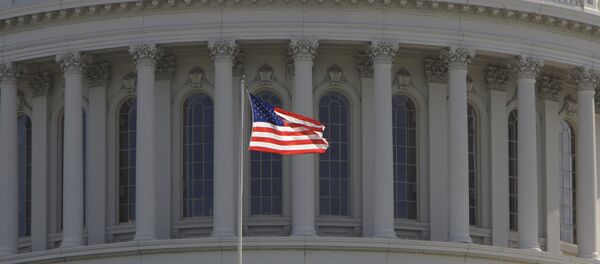 10 February 2016, 19:56 GMT
The Okinawa Prefectural Enterprise Bureau announced last month that from February 2014 through November 2015, high levels of toxic Perfluorooctanesulfonate (PFOS) — an ingredient found in many fire extinguishing agents — was found in waterways that supply drinking water to seven municipalities. They reported finding levels of 80 nanograms per liter (ng/L) at its Chatan Purification Plant and 1,320 ng/L in the Dakujaku River.
PFOS have a half-life of up to nine years and is easily absorbed orally and accumulates in the blood, kidneys, and liver. 
Last May, a drunk US Marine reportedly activated a fire fighting system, filling a hangar with 1,500 liters of JET-X 2.75 percent — a foam classified by the U.S. government as hazardous, the Japan Times reports. Despite the fact that the agent ran into waterways, officials mistakenly labeled the chemical as nontoxic and the military did not report the incident to residents or the Japanese government.
"Okinawa Prefecture and municipalities near the base should conduct an independent investigation into the leaks. Moreover the Japanese government should require the U.S. military to notify it of any potentially harmful leakage — regardless of the amount. To decide the significance of a leak should not be left up to the U.S. military," Manabu Sato, a political science professor at Okinawa International University, told the Japan Times.