The National Reconnaissance Office (NRO) is the agency in charge of the United States' fleet of spy satellites, and early Wednesday morning, the NRO sent its latest above stratosphere. The NROL-45 satellite was sent into space on the back of a United Launch Alliance (ULA) Delta IV rocket launched from Vandenberg Air Force Base.
The NRO already has three additional launches scheduled for the upcoming year. Two will lift off in May and June, both from Florida's Cape Canaveral Air Force Station. The third will launch from Vandenberg in December.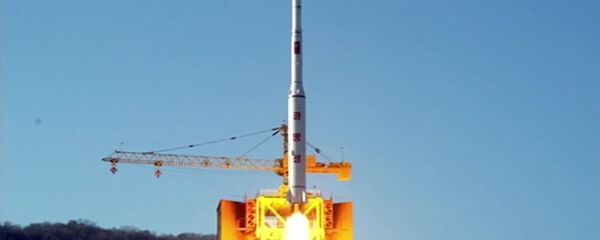 9 February 2016, 05:13 GMT
The NRO will not say, specifically, what kind of operations these satellites will be conducting. Its payload remains classified, and a statement on the ULA's website vaguely describes NROL-45 as being necessary for the "support of national defense."
The timing of this launch is surprising given Washington's condemnation of a North Korean satellite launch on Sunday.
The United States views any rocket launch by Pyongyang as a veiled attempt to perfect its ballistic missile technology. In the wake of Sunday's launch, President Obama reaffirmed America's commitment to defending South Korea.
"The United States stands in solidarity with the ROK [South Korea] and will take the necessary steps to fulfill our ironclad commitment to defend the ROK and our other allies in the region," Obama told South Korean president Park Geun-hye on Monday night.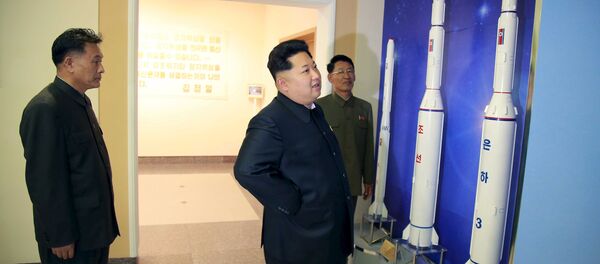 2 February 2016, 19:22 GMT
"Our concern though is that they do a space-launch but really it's the same technology to develop ICBMs [intercontinental ballistic missiles]," a US official said earlier this month, speaking on condition of anonymity.
Leaders from South Korea, Japan, and the US have already agreed to pursue stricture United Nations sanctions against Pyongyang over Sunday's launch.
"[The sides] agreed to closely cooperate to make sure that the Security Council can adopt a resolution for strong and effective sanctions on North Korea," said a press service for South Korean President Park.
It's hard to imagine that the NRO's series of satellite launches will elicit a similar reaction from Washington's allies.