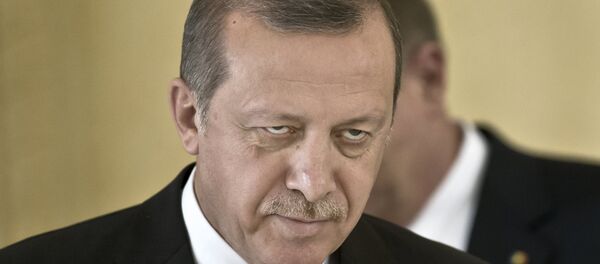 11 February 2016, 00:14 GMT
WASHINGTON (Sputnik) — Turkish President Recep Tayyip Erdogan is encouraging Islamist terrorists to encircle and isolate the 20 million Kurds who live in the eastern half of the country, Turkish parliament member and Kurdish activist Osman Baydemir told reporters.
"Turkey wants to bring to power [in Syria] a regime [with ties to] al-Qaeda and al-Nusra to isolate the Kurds," Baydemir stated on Wednesday during his visit to Washington, DC to meet with State Department officials and members of the US Congress.
The Kurdish parliamentarian, who was previously the mayor of the city of Diyarbakir, accused Erdogan of welcoming ties with the extreme Islamist groups.
"[Erdogan] doesn't want Kurds as neighbors, but he would like to see al-Nusra or al-Qaeda as neighbors," Baydemir said.
Earlier on Wednesday, Erdogan cast doubt on the United States' loyalty as a Turkish partner, condemning US support for the Syrian Kurdish Democratic Union Party (PYD), which Ankara insists is a terrorist organization, but which Washington supports in the fight against the Islamic State terror group.