During an interview with German newspaper Handelsblatt, Medvedev warned of dire consequences if the United States and its allies abandon Syrian peace talks in favor of deploying ground forces.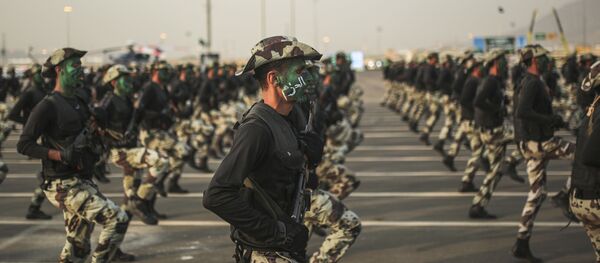 11 February 2016, 21:36 GMT
"All ground operations, as a rule, lead to permanent wars," he said. "Look at what is going on in Afghanistan and a number of other countries. I don't even mention the ill-fated Libya.
"The Americans must consider — both the US president and our Arab partners — whether or not they want a permanent war."
All sides should instead focus on implementing peace talks.
"We must make everyone sit down to the negotiating table, and we can do it by using, among other things, the harsh measures that are being implemented by Russia, the Americans, and even, with all reservations, the Turks, rather than start yet another war in the world."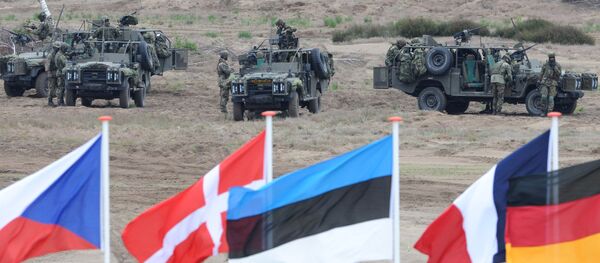 11 February 2016, 20:07 GMT
Any direct involvement by foreign players on behalf of the Syrian opposition will only worsen the violence.
"We may differ in our opinions of certain political leaders but it is not a good enough reason to begin intervention or to stir up unrest from within."
Moscow has long-stressed the need to support the legitimate government of President Bashar al-Assad in the fight against terrorism. Working alongside the Syrian Army, Russian airstrikes have had a severe impact on Daesh, also known as IS/Islamic State.
"…We must sit down at the same table, but our partners avoid this," Medvedev said. "That is, there have been some occasional meetings, telephone conversations and contacts between our militaries. But in this situation we should create a full-scale alliance to fight this evil."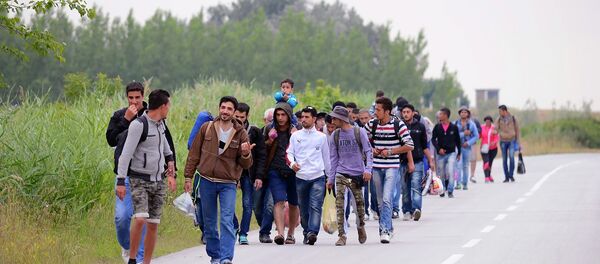 11 February 2016, 21:58 GMT
The Prime Minister also criticized Europe's handling of the migrant crisis. The continent is facing an increased risk of terrorist attack because of its decision to open its borders, and this only highlights the need for international cooperation against terrorism.
"Some of these people — and it's not just a few strange individuals or utter scoundrels, but hundreds and possibly thousands — are entering Europe as potential time bombs, and they will fulfill their missions as robots when they are told to," he said.
"We are not trying to rule the world or impose our regulations on it, though we are accused regularly of having such ambitions" he added. "That is not so — we are a pragmatic people who realise that no one can shoulder responsibility for the whole world, not even the United States of America."