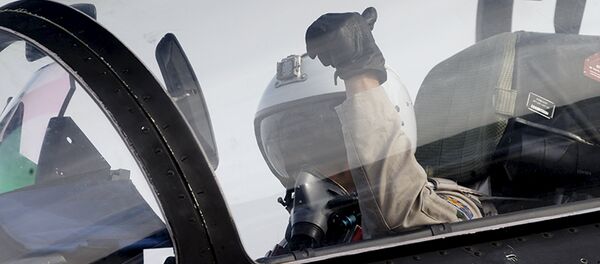 9 February 2016, 17:02 GMT
BAGHDAD (Sputnik)
–
Russia does not intend to carry out a ground operation in Syria, Russian Deputy Prime Minister Dmitry Rogozin said Thursday.
"[Speculations about] possibility of Russia's ground operation in Syria are not true," Rogozin said in Baghdad during a joint press conference with Iraqi Foreign Minister Ibrahim Jaafari.
He added that Syrians must free their country from terrorists by themselves, while Russia assists them with pinpoint airstrikes requested by the Syrian authorities, as well as providing the Syrian side with the necessary equipment.
Russia launched its aerial campaign against jihadist militants in Syria in September 2015 at Syrian President Bashar Assad's request. Russian President Vladimir Putin has repeatedly stated that the Russian military campaign in the country will be limited to air operations.