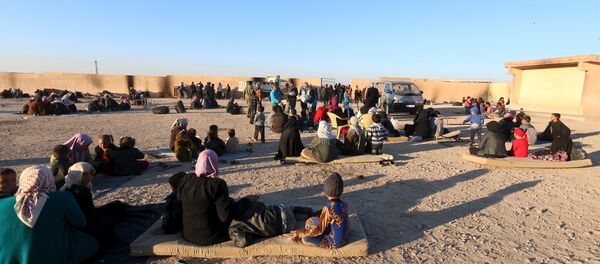 9 February 2016, 13:29 GMT
ANKARA (Sputnik) – Turkish President Recep Tayyip Erdogan threatened on Thursday to send the Syrian refugees to other countries since Ankara allegedly was on the brink of losing patience over the massive influx of migrants from the Arab republic.
"If the air campaign in Syria continues, the number of [new] refugees can reach 600,000… How many refugees other countries have accepted — 100, 300, 500, some of them, one. We do not have the word 'idiot' written on our foreheads. We endure this, but when our patience is over, we will do what is needed. Don't think that the planes and the buses are there for nothing. Let the United Nations advise other countries to accept the refugees, not us, and we will send these refugees there," Erdogan stated at a meeting with young businessmen.
"Someone is trying to blame us by making public content of negotiations. We strongly defended there the rights of Syrian refugees and want the European Union to meet its obligations. We are not ashamed of this. In the past we embussed refugees in Edirne [city on the border with Greece] and sent them back. This can be done once or twice, but then we will open the border, and will wish them a happy journey," Erdogan added.
Erdogan also stated that Turkey may open its borders with the European Union to refugees.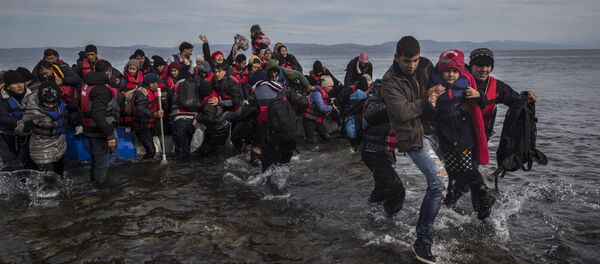 11 February 2016, 01:08 GMT
Earlier this week, media reports emerged claiming that Erdogan had demanded 30 billion euro ($34 billion) from President of the European Council Donald Tusk and European Commission Chairman Jean-Claude Juncker to help the country resolve the refugee crisis, threatening to send refugees to Europe.
"Someone, having published the nature of talks [with Juncker and Tusk], is trying to accuse us. We really defended the rights of refugees there and we want the EU to fulfill its obligations… before we used to put refugees [on the Greek border] on buses and send them back. We can do this once or twice but later we'll open the border and wish them a safe journey," Erdogan said.
On Monday, Turkish Deputy Prime Minister Numan Kurtulmus said the country had reached its "capacity" for admitting refugees.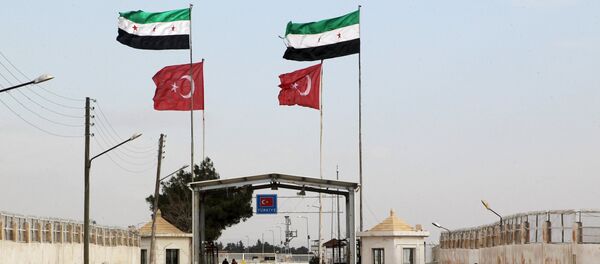 8 February 2016, 03:44 GMT
Turkey hosts over 2 million of Syrian migrants, who fled across the border to escape violence in their home country. Syria has been locked in an armed conflict involving various opposition factions and radical Islamist militant groups for almost five years.
Last Wednesday, Brussels approved 3 billion euros in funds to help Turkey cope with the inflow of Syrian migrants.
Over the weekend, media reports claimed that as many as 35,000 Syrian refugees arrived at the border with Turkey in recent days and their numbers were expected to rise drastically amid military action in the northern Syrian region of Aleppo near the Turkish border.