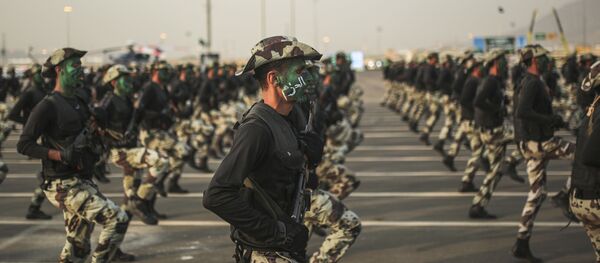 8 February 2016, 22:55 GMT
Last week Saudi Arabia announced that it was seriously mulling a ground operation in Syria aimed against Islamic extremists. The news came as a surprise: it is no secret that Riyadh has been sponsoring the region's Sunni Islamists for years.
Ahead of the move Riyadh asked the Obama administration to give its blessing to the plan.
US State Department spokesperson Mark Toner confirmed Thursday that Washington is discussing the deployment of ground troops with Riyadh.
"As to the offer of ground troops [from Saudi Arabia], we're still in discussion with that… I think we're still in discussion with how those ground forces would be deployed on the ground," Toner said during a press briefing.
In their Liberty Report program former Republican congressman Ron Paul and Daniel McAdams of the Ron Paul Institute for Peace & Prosperity call attention to the fact that if the invasion goes forward "it would pit Saudi forces directly against Iranian, Syrian, and probably Russian forces."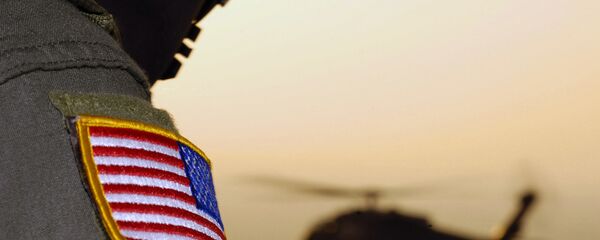 11 February 2016, 18:54 GMT
"Is the US really ready to unleash WWIII over whether or not [Bashar] Assad stays in office?" they asked.
"Common sense would dictate that this should not happen. We shouldn't be there. But common sense does not prevail," Ron Paul noted.
However, the former Republican congressman stressed, in the case of Saudi Arabia common sense should be taken into consideration: "You know, their bank accounts are getting smaller, their income is going way down, they started to pinch pennies."
Indeed, the tremendous oil price slump has dealt a heavy blow to the kingdom's economy. Furthermore, the Saudi-led Arabian intervention in Yemen that began in 2015 has become a quagmire for the Gulf state.
According to Dr. Paul, people who have the advantage in war are not always those who possess the most powerful weapons: "Sometimes, it's the one who has the moral high ground and the support of the people."
"One example we are most familiar with is Vietnam… This is the same thing here. It looks like Assad may have the moral high ground," the former congressman emphasized.
According to Paul, if Syrians really abhorred Bashar al-Assad, as the US media used to say, there would be an overwhelming uprising in Syria that wiped the government out. But it is clear that the Syrian President still enjoys a high level of support in the country.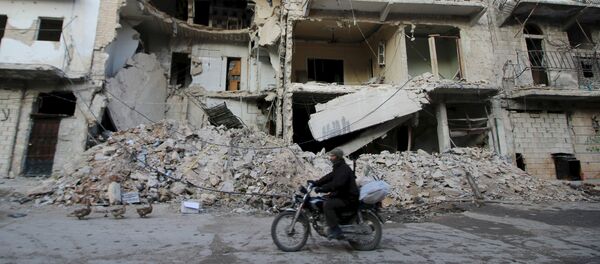 7 February 2016, 16:16 GMT
The experts pointed out that the so-called "moderate" rebel forces are comprised not only of Syrians. There are lots of foreign jihadi fighters on the ground involved in the conflict.
The concept of "moderate" uprising is falling apart at the seams as it turns out that major driving forces of the Syrian insurgency are Islamists and al-Qaeda affiliates.
In this context "the whole idea of the Saudi invasion is absurd on the face of it," McAdams remarked, "because they claim they are going to invade Syria to get rid of ISIS [Daesh] and the terrorists. But everyone who has been paying attention knows [that] for years they [Saudi Arabia] have been backing and funding al-Qaeda and ISIS."
While Riyadh is trying to pressure Washington into a joint invasion of Syria, Russia and Iran warned the parties against the potentially dangerous move.
"They [Saudi Arabia] claim they will send troops (to Syria), but I don't think they will dare do so. They have a classic army and history tells us such armies stand no chance in fighting irregular resistance forces. This will be like a coup de grace for them. Apparently, they see no other way but this, and if this is the case, then their fate is sealed," Major General Mohammad Ali Jafari, the commander of the Iranian Revolutionary Guard Corps (IRGC) told journalists last week.
While commenting on the issue Russian Prime Minister Dmitry Medvedev stressed that a ground military operation in Syria could lead to yet another "permanent war."
"A ground operation would involve all participants in a war. Therefore, the Americans and our Arab partners must consider well whether they want a permanent war. They are wrong if they think they could win this war quickly, especially in the Arab world where everybody fights against everybody," Medvedev told Germany's Handelsblatt newspaper Thursday.
It still remains unclear whether or not Washington would to give its blessing to the impulsive and warmongering Saudi leadership.