MOSCOW (Sputnik) – Turkish forces shelled Kurdish People's Protection Units (YPG) positions in northern Syria as a retaliatory measure within rules of engagement, Prime Minister Ahmet Davutoglu said Saturday.
"The retaliation against forces posing a threat in and around Azez was made within the framework of the rules of engagement," Davutoglu said as quoted by Turkey's TRT Haber broadcaster.
YPG said earlier Turkish forces shelled the recently captured Minnigh airbase and village in Aleppo province.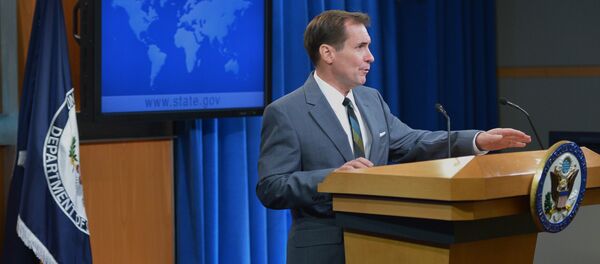 13 February 2016, 21:37 GMT
"The YPG will immediately withdraw from Azez and the surrounding area and will not go close to it again," Davutoglu added, stressing that Ankara would "retaliate against every step" made by the group.
Ankara claims that Syrian Kurds have links to the Kurdistan Workers' Party (PKK), a militant group fighting for Kurdish independence from Turkey.
Turkish media cited military sources saying earlier that the response attack was made to alleged shelling of Turkey's Akcabaglar base in Kilis by "PYD/PKK" affiliates, referring to the Syrian Kurdish Democratic Union Party.
The United States urged both sides to de-escalate tensions.