WASHINGTON (Sputnik) — Russian President Vladimir Putin's speech at the 2007 Munich Security Conference correctly predicted the aggressive nature of US foreign policy during the following decade, North American analysts told Sputnik.
"Is there much more to be said? He warned them, it happened," retired Canadian diplomat Patrick Armstrong said in an interview on Friday.
US policymakers remained determined to seize the natural resources of countries across the Middle East using fake humanitarian justifications while claiming they were establishing new democracies, Armstrong noted.
"The Obama era has forged a terrible alliance of neoconservatives and humanitarian bombers. They united to destroy Libya [in order to] grab its gold and run guns to Syria," Armstrong stated.
The Obama administration had supported French and British airstrikes on behalf of Libyan rebels, but the Libyan people had suffered far more because of that intervention, Armstrong noted.
"Libya has been destroyed and turned into a misery; nothing is safer, better or more secure," Armstrong concluded.
Executive Intelligence Review Senior Editor Jeff Steinberg told Sputnik that in his Munich speech, Putin had predicted the strategies of the Obama administration almost two years before it took office.
"It is invaluable to go back nine years to read Putin's Munich speech. He spelled out his personal, frank assessment of where the world was heading, in the waning years of the Bush-Cheney administration. Sadly, all of the trend lines and warnings he issued then have come to pass, under Obama," Steinberg said.
Obama and his first secretary of state Hillary Clinton claimed they wanted improved US-Russian relations, but instead they appointed fierce critics of Russia to key policymaking positions, Steinberg pointed out.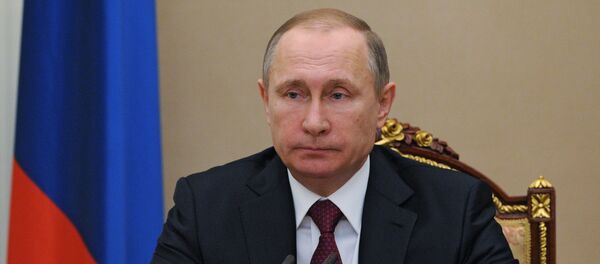 12 February 2016, 19:26 GMT
"The so-called Obama-Clinton 'reset' proved to be a sham, and people like Victoria Nuland, Michael McFaul, Susan Rice and Samantha Power continued to demonize Russia," Steinberg stated.
Nuland is assistant secretary of state for European and Eurasian affairs; McFaul was briefly US ambassador to Moscow from November 2011 to February 2014; Rice is national security adviser; and Samantha Power is US Ambassador to the United Nations.
"The Ukraine events of 2013-2014 demonstrated that the West had adopted a new form of hybrid warfare, which the Russians refer to as 'color revolutions'," Steinberg explained.
Russia responded by continuing to build up for an anticipated war of provocation by the United States and NATO, he noted.
However, "The neoconservatives and humanitarian interventionists have already begun planning for the next administration, which will likely be more hardline against both Russia and China," Steinberg predicted.
These groups were already planning to "bleed Russia" through prolonged war in Syria, using Turkey as a key battering ram, funded by the Saudis, with NATO air cover, while NATO built up its forces in Eastern Europe and the Baltics, Steinberg warned.
Patrick Armstrong is an analyst at the Canadian Department of National Defense specializing in Russia. He served as counsellor in the Canadian Embassy in Russia 1993-1996.