SEVASTOPOL (Sputnik) – Russia's Black Sea Fleet ship Zeleny Dol equipped with the new Kalibr cruise missile systems will join the Russian warships operating off the coast of Syria soon, a source in Crimea's law enforcement agencies said Saturday.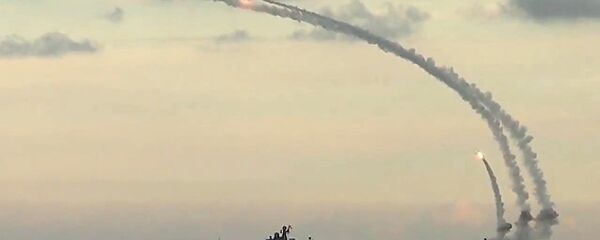 31 December 2015, 10:20 GMT
The ships of the same project as Zeleny Dol launched Kalibr cruise missiles from the Caspian Sea at terrorist targets in Syria on October 7.
"Small-sized missile ship Zeleny Dol will join Russia's group of ships positioned off the Syrian coast in the coming days. It is the first time a ship of this project is joining Russia's Black Sea Fleet group in the Mediterranean Sea," the source told RIA Novosti.
According to the source, the Zeleny Dol will leave the Crimean port of Sevastopol for Syria later on Saturday.