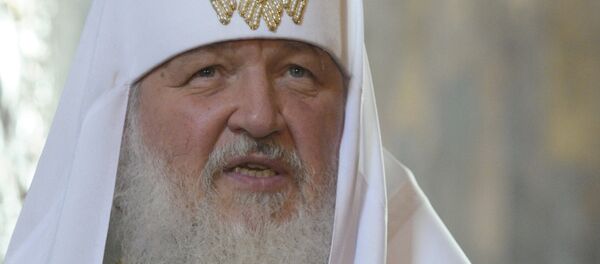 13 February 2016, 22:45 GMT
MOSCOW (Sputnik) – Patriarch Kirill of Moscow and All Russia and former Cuban President held a more than hour-long conversation with leader of the historic Cuban Revolution Fidel Castro in the Cuban capital of Havana, the Orthodox Church leader's press secretary said Sunday.
"The meeting lasted more than an hour behind closed doors," Pastor Alexander Volkov told RIA Novosti.
"The meeting with Fidel Castro was held at his home in Havana. International relations were among the issues discussed during the meeting," Pastor Alexander Volkov told RIA Novosti.
"Fidel Castro stressed the importance of Patriarch Kirill's meeting with Pope Francis," he added.
The leader of the Russian Orthodox Church is on a February 11-22 visit to Latin America, including to Cuba, Paraguay and Brazil.
Patriarch Kirill met Cuban President Raul Castro earlier Saturday, a day after a historic meeting with Pope Francis since Christianity split into western and eastern branches in 1054.
Patriarch Kirill, then Metropolitan of Smolensk and Kaliningrad, and Castro have previously met in Havana on October 20, 2008.