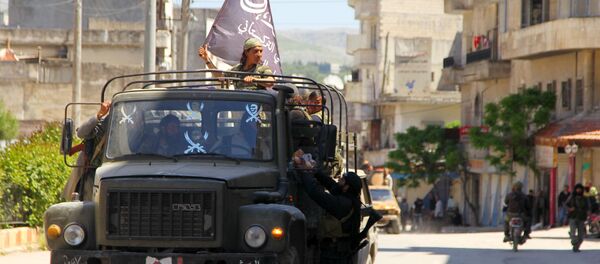 12 February 2016, 01:31 GMT
MOSCOW (Sputnik) — According to Al Mayadeen television channel, the militants were from Syria's Idlib province. The transfer of the militants from one province to the other was carried out via the territory of Turkey.
On Saturday, Turkish forces began shelling the positions of Kurdish People's Protection Units (YPG) in Syria's Aleppo region.
Turkish forces bombed a village and an airbase that were recently captured by Kurds, Al Mayadeen TV reported Saturday. Prior to being captured by the YPG, the village and the airbase belonged to al-Nusra Front terrorist organization.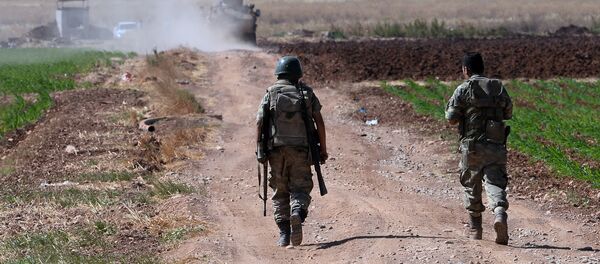 14 February 2016, 11:42 GMT
On Sunday, Turkish artillery continued to attack Syria with two towns in the Aleppo province
coming under shelling
.
The Syrian Foreign Ministry branded the shelling as direct support of the terrorists on Sunday.
Syria has been in a state of civil war since 2011, with the army loyal to President Bashar Assad fighting several opposition factions and terrorist organizations, including Daesh and al-Nusra Front.
On January 29, the talks between the Syrian government and representatives of the country's opposition factions began in Geneva. UN Special Envoy for Syria Staffan de Mistura said on February 3 that the talks would be temporarily suspended until February 25.