Russia's strategy on settling the Syrian conflict has been more thought-out, a reputed American journalist and a senior fellow at the Watson Institute for International Studies at Brown University, Stephen Kinzer, wrote in an article for the Boston Globe.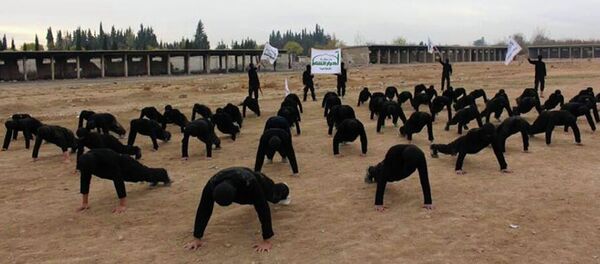 14 February 2016, 18:41 GMT
As for Washington's policy on the matter, it was wrong all the way, he believes. By making the toppling of the Syrian President Bashar Assad its primary goal, the US basically reduced to zero the possibility of negotiations between the Syrian government and opposition forces and contributed to the escalation of the conflict in the country, the analyst wrote.
Meanwhile, the toppling of Assad would create a "catastrophic vacuum" in Syria, which would be filled by representatives of terrorist groups. Russia takes the threat of such an outcome into account and for that reason wants victory for the government forces, Kinzer says. And he believes that the US needs to adopt this approach.
"We would have been more secure as a nation, and might have contributed to a more stable world, if we had followed Russia's foreign policy lead in the past," he wrote.
He also reminded about the failure of US interference in Iraq and Afghanistan.
"They were right both times, and we were wrong. In Syria, Russia is right for a third time," he asserted.
Kinzer concluded that the best decision for Washington would be to support Moscow's strategy in Syria, otherwise it will only encourage continuous bloodshed in the region. By stubbornly refusing to cooperate, the US does itself more harm to itself than it does to Russia.