MOSCOW (Sputnik) — MSF said the hospital in the northwestern Syrian city of Maarat Numan, in the Idlib province, was hit by four rockets on Monday morning. It did not say which of the parties was suspected to be behind the attack. However, later in the day, Turkish Prime Minister Ahmet Davutoglu accused Russia of the attack.
"Actually, US Air Force have destroyed it, and Russia Aerospace Forces have no connection to it. Intelligence information proves it," Haddad said in an interview with Rossiya 24 television.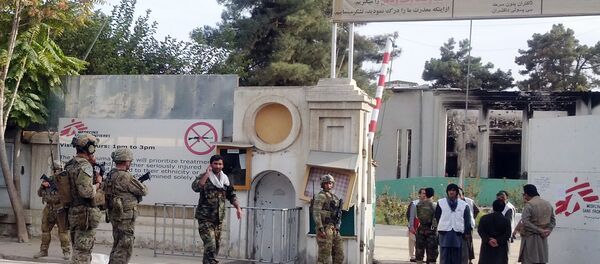 25 January 2016, 17:40 GMT
He added that the statements accusing Moscow were part of information warfare.
Syria has been in a state of civil war since 2011, with the army loyal to Syrian President Bashar Assad fighting several opposition factions and militant organizations, including the Daesh, which is banned in a number of countries, including Russia.
Russia commenced an anti-terrorist aerial campaign in Syria, on September 30, following a request from Damascus, however, a US-led coalition has been bombing Daesh positions in Syria without the approval of the UN Security Council or Syrian authorities.