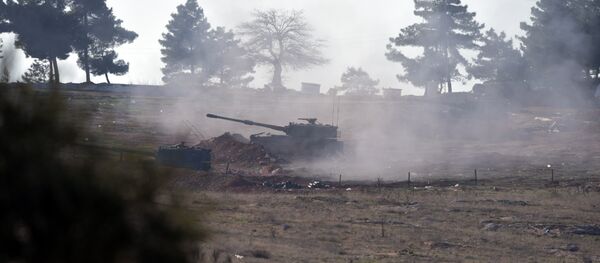 16 February 2016, 13:53 GMT
BAKU (Sputnik) — According to Appathurai, the agreement with Iran regarding its nuclear program is a right step toward possible cooperation.
"We have received no indication from Iran, there are no discussions within NATO about establishing relations. I don't exclude that it might happen at some point in the future," Appathurai said, as quoted by Azerbaijan's Trend News Agency.
In July 2015, Tehran and six international mediators — Russia, China, the United States, the United Kingdom, France and Germany — reached a historic deal on Iranian nuclear program, which is set to ensure the peaceful nature of Iran's nuclear program in exchange for the termination of anti-Tehran sanctions.
In mid-January, the sanctions were removed after the International Atomic Energy Agency verified Tehran's compliance with the nuclear agreement. The move makes it possible for Iran to develop relations with different military-political and economic international entities and states, which have been frozen for decades.