MOSCOW (Sputnik) – The drills began on Sunday in Saudi Arabia's northern region near the Iraqi border and include ground troops and the air forces from Egypt, Sudan, Jordan, and a number of other Arab and Islamic countries participating in the Saudi-led coalition against Daesh, which is prohibited in numerous countries including the United States and Russia.
"These exercises are not directed at any specific operation. The Arab and Islamic countries decided to hold joint military exercises on the invitation of Saudi Arabia, and all of the participants in the drills will get use out of them," Ahmed Asiri said in a telephone interview.
The drills are designed to enhance military readiness of the participating countries and promote the exchange of experience, he added.
Saudi Foreign Minister Adel Jubeir said Sunday the deployment of country's special troops in Syria would depend on a decision of the US-led international coalition against Daesh.
Commenting on the situation after the International Syria Support Group talks in Munich, Russian Foreign Minister Sergei Lavrov noted that statements signaling readiness to engage ground troops in military operations in Syria would lead to an aggravation of the crisis.
Riyadh May Begin Equipping 'Moderate' Syrian Opposition With Better Arms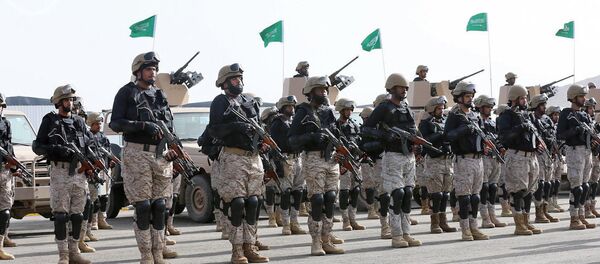 16 February 2016, 06:25 GMT
Saudi Arabia may begin equipping the "moderate" Syrian opposition with more effective weaponry, the Saudi Defense Ministry aide told Sputnik.
Saudi Arabia and other countries in its coalition are helping the moderate groups and coordinating them through a united command center in the country, Ahmed Asiri said.
"The Kingdom will continue supporting the moderate Syrian opposition until the Syrian people get their rights," Asiri said.
"If the decision is made on quality changes on the character of [delivered] weapons, then we will discuss this with the countries supporting the moderate opposition," he added.