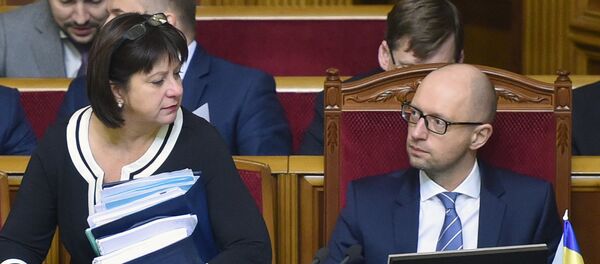 15 February 2016, 19:56 GMT
KIEV (Sputnik) — The resolution was supported by 194 lawmakers with the required minimum of 226 votes in favor.
Yatsenyuk addressed the Ukrainian lawmakers earlier on Tuesday with report on the Cabinet's work during 2015, which was rated "unsatisfactory."
The Verkhovna Rada may reconsider the government's resignation only during the next session of parliament, which is slated to open on September 6.