On Monday, Omer Celik, spokesman for Turkey's ruling Justice and Development Party, stressed that Ankara had no interest in a ground invasion of Syria.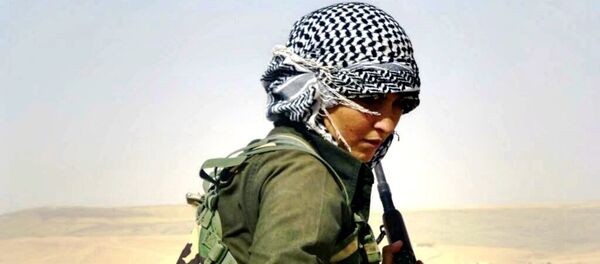 16 February 2016, 14:51 GMT
"Turkey does not think about [a] ground operation," he said during an interview with Haberturk TV.
But a number of Turkish officials have contradicted Celik's claim.
"We want a ground operation," one official told reporters, adding that, "If there is a consensus, Turkey will take part. Without a ground operation it is impossible to stop this war."
Turkish Foreign Minister Mevlut Cavusoglu said that Ankara's desire for a ground intervention involved a coalition of Western allies.
"Some countries like us, Saudi Arabia and some other Western European countries have said that a ground operation is necessary…But to expect this only from Saudi Arabia, Turkey and Qatar is neither right nor realistic," he said.
"If such an operation is to take place, it has to be carried out jointly, like the [coalition] air strikes."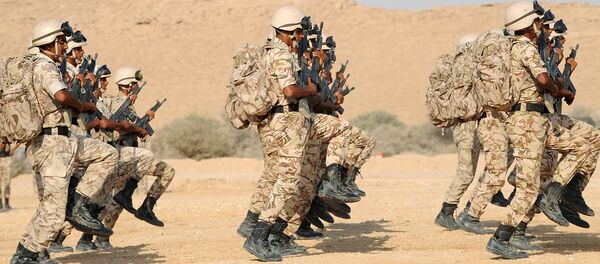 16 February 2016, 04:32 GMT
Cavusoglu has repeatedly pushed for stronger military intervention.
"Of course, there would be air strikes but a cleansing on the ground is also needed. I stated in every meeting…that Daesh could not be destroyed or stopped by air strikes," he said.
Saudi Arabia has also expressed an interest in deploying troops to Syria. Earlier this month, the Saudi embassy in Washington, DC, said that the Saudi Ministry of Defense is prepared to send thousands of ground troops to Syria as part of a coalition operation.
While both Ankara and Riyadh state their goal is to wipe out Daesh, also known as IS/Islamic State, their actions indicate otherwise. Until recently, Saudi Arabia had expressed little interest in eliminating Daesh. Any military intervention would more likely be aimed at removing Syrian President Bashar al-Assad from power, in order to maintain regional dominance.
It remains unclear whether Riyadh can afford to conduct such a large-scale operation. Already embroiled in Yemen, Saudi Arabia could find it logistically and financially difficult to fund a second war, especially in light of falling oil prices.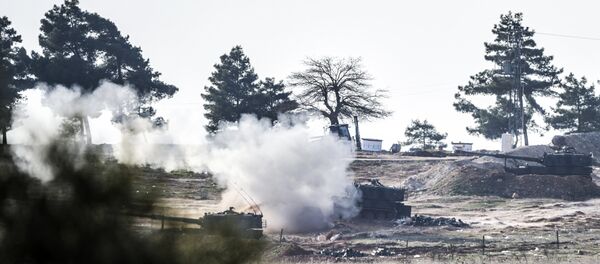 16 February 2016, 07:47 GMT
"Saudi Arabia should be careful not to overstretch its military and diplomatic efforts, as Syria could be 'quicksand' for them," Paul Sullivan, a professor with the National Defense University, told Defense News.
Turkey appears to be more interested in fighting Syrian Kurds than actual terrorist organizations, in particular the People's Protection Units (YPG).
"We will retaliate against every step [by the YPG]," Turkish Prime Minister Ahmet Davutoglu said on Monday.
Ankara is currently actively shelling YPG positions in northern Syria from across the border, a violation that Russia plans to address before the UN Security Council.
While both Turkey and Saudi Arabia stress that ground operations would be contingent on US involvement, Washington has remained hesitant to become directly involved in another Middle Eastern ground war.
But according to Foreign Minister Cavusoglu, Turkey will continue to apply pressure to the US.
"We may be thinking differently but both sides need to put in more effort to iron out these differences," he said. Our American friends have openly told us that they understand our sensitivities."