NOVO-OGARYOVO (Moscow Region), (Sputnik) – The normalization of relations between Russia and Europe is in Budapest's interests, Hungarian Prime Minister Viktor Orban said Wednesday
"We're still interested in the relations between Russia and Europe being normalized, this is in the interests of Russian-Hungarian relations," Orban told Russian President Vladimir Putin.
Orban thanked Putin for his efforts in Russian-Hungarian friendship despite the difficult times.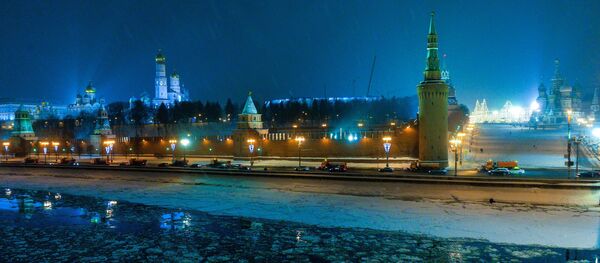 14 February 2016, 13:57 GMT
"I thank you for the ability to assess and synchronize our watches on our bilateral relations in this format <…> Much was done last year, and I would like to emphasize that we will in the future try so that relations between the Russian and Hungarian peoples are the friendliest," Orban added.
Moscow and Budapest have also prolonged their contract for Russian gas supplies until the end of 2019, according to official documents provided for the talks between the Russian president and the Hungarian prime minister.
The Vladimir Putin and Biktor Orban are currently discussing joint projects in the energy sector, among other issues, in Moscow.
"Long-term contacts for the delivery of Russian natural gas to the country [through Ukraine's Berehove and Austria's Baumgarten] have been extended until the end of 2019," the document reads.
The previous contract on gas deliveries to Hungary expired in 2015.
Hungary buys some 80 percent of its gas from Russia and has repeatedly stressed its willingness to extend this procurement beyond 2019.