MOSCOW (Sputnik) — Italy is opposed to the automatic extension of sanctions against Russia, and intends to start discussing the issue in June, a Russian senior lawmaker said on Wednesday following a meeting with Italian parliamentarians.
"The [Italian] lawmakers recalled the position once publicly announced by country's Prime Minister Matteo Renzi that Italy…. will not allow the automatic extension of sanctions against Russia. I think Italy is not alone there, and the discussion will certainly take place. We shall see what will be the outcome," Konstantin Kosachev, the chairman of the Foreign Affairs Committee of the upper house of Russian parliament, said.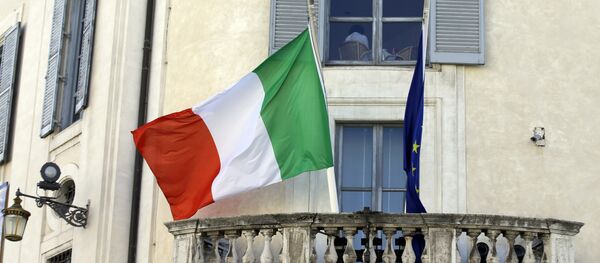 8 February 2016, 16:52 GMT
Kosachev added that a trip to Italy in May is scheduled for Russian parliament members to hold meetings and negotiations with their Italian counterparts, the terms and dates of which are being agreed.
Relations between Russia and the West deteriorated in 2014 after Brussels and Washington accused Moscow of fueling violence in neighboring Ukraine. A series of sanctions was imposed on Russia's energy, banking and defense industries. Moscow has denied involvement the Ukrainian crisis, stressing that the sanctions undermined global stability.
The EU sanctions against Russia, prolonged several times since their introduction, are due to expire on July 31, 2016.
Italian Foreign Minister Paolo Gentiloni has repeatedly stated that the sanctions are having a negative impact on his country's economy. In December, Prime Minister Renzi called on the EU member states to debate the matter in 2016 rather than "automatically" prolong them for another six months.