Ex-general Ahmed Gaddaf Al-Dam, cousin of toppled Libyan leader Muammar Gaddafi, in an exclusive interview with RT told about the situation in Libya after the regime change in 2011.
According to him, after the coup Libya, once a prosperous and safe country, was turned into ruins, and many people had to flee their homes.
"Libya was one of the leading nations in Africa and had a solid international reputation. After the coup the country became a vassal and was humiliated. Its future is now determined from abroad. We went through pain, tears, many deaths and moral losses. And now, five years later, we're witnessing the results of a NATO-backed revolution," Gaddaf Al-Dam said.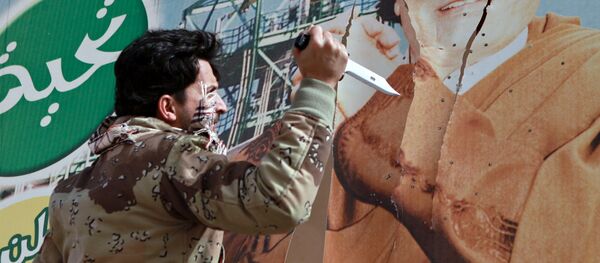 15 February 2016, 15:29 GMT
The only goal of the
NATO intervention
was to kill Muammar Gaddafi. At the same time,
Gaddafi
did not have power because power belonged to the people, including public congresses and committees, he underscored.
"There was no dictator or tyrant in Libya. The people were able to change anything they did not like. They have money and weapons," the former general pointed out.
Now Libya has turned into a "hotbed of racketeering and global mafia," he added. Groups of gangsters controlled by the West came to the country and are ruling it.
"Terrorists were travelling to Libya by plane, covered by the West. Western warships and missiles protected those terrorists were coming to Libya in 2011, pretending to be real Muslims," he said.