MOSCOW (Sputnik) – A contract for the delivery of Russian Su-30SM Flanker multirole fighters to Iran will be signed in 2016, a high-ranking official in the Russian Federal Service for Military-Technical Cooperation said Wednesday.
"Iran has actually expressed its interest in the purchase of an order of Su-30SM fighters, but so far the parties are only discussing the issue in negotiations. The contract will be signed this year," the official told RIA Novosti.
On Tuesday, Iranian Defense Minister Hosein Dehghan met with Russian President Vladimir Putin, Deputy Prime Minister Dmitry Rogozin, Defense Minister Sergei Shoigu, and other officials in Moscow.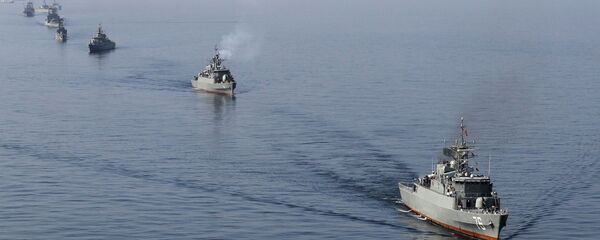 14 February 2016, 17:41 GMT
On February 11, a source in the Iranian Defense Ministry told Sputnik that the country's defense minister planned to discuss Iran's need for Su-30s and hopefully sign a procurement contract for them during his Moscow visit.
The Su-30SM, commissioned in 2013-2014, is a two-seat derivative of the Su-27UB jet, capable of air-to-air and air-to-ground strikes and can be equipped with a wide variety of precision-guided munitions.
Russia and Iran stepped up their military cooperation last year after Tehran reached a deal with six world powers to scale back its nuclear research in exchange for an easing of sanctions against it.
© Sputnik
Su-30 Multirole fighter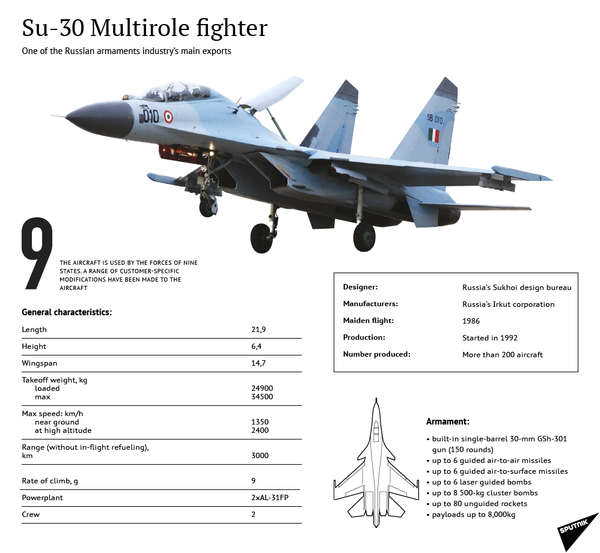 Su-30 Multirole fighter