MOSCOW (Sputnik) – The Russian Geographical Society is developing a project to boost transport accessibility in the Arctic and the exploitation of mineral resources in the region, Russian Defense Minister Sergei Shoigu said Thursday.
"Currently we are preparing a big project, which concerns the Arctic region. In this regard I'm talking about minerals that are, for the most part, already studied and found, but it is now necessary to align them with transport systems, both marine and river. And further from the sea, from rivers it should make it to the railways, and it should be possible to deliver the loads from there, from the North, to anywhere in the world," Shoigu, who is also the Russian Geographical Society 's president, said.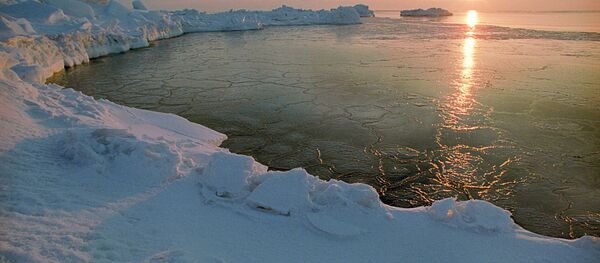 17 February 2016, 18:38 GMT
The Russian defense minister added that work on the project would begin this year with the participation of research institutes and experts in economic geography.
Russia unveiled a strategy to boost its presence in the Arctic, believed to hold vast oil and natural gas reserves, in 2014.
According to the Ministry of Natural Resources, the total value of energy resources concentrated in Russia's Arctic region exceeds $30 trillion. Ministry experts predict that in the future, Russian oil and gas production will be mainly concentrated on the Arctic sea shelves.