Last November, Turkey shot down a Russian jet flying through Syrian airspace. While many feared that the incident would plunge both countries into war, conflict was avoided, though relations between Moscow and Ankara have remained chilly.
As Turkey pushes to deploy ground forces across its border to remove the legitimate government of Syrian President Bashar al-Assad, the Turkish government is, again, threatening the world with war.
"The armed forces of the two states are both active in fierce fighting on the Turkish-Syrian border, in some cases just a few kilometers from each other," one NATO official told Der Spiegel.
Ankara's aggression seems partially based on the assumption that, should conflict erupt, Turkey will be supported by its NATO allies. According to Article 5 of the NATO treaty, the collective defense clause would be invoked if any member state is attacked.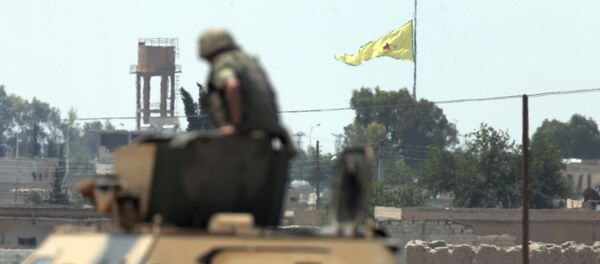 19 February 2016, 15:23 GMT
But European leaders have made it abundantly clear that they have no interest in participating in a war of Turkey's making.
"NATO cannot allow itself to be pulled into a military escalation with Russia as a result of the recent tensions between Russia and Turkey," Luxembourg Foreign Minister Jean Asselborn told Der Spiegel.
Of Article 5, Asselborn stressed that "the guarantee is only valid when a member state is clearly attacked."
Germany appears to agree.
"We are not going to pay the price for a war started by the Turks," said a German diplomat, speaking on condition of anonymity.
NATO leadership made similar warnings soon after Turkey's downing of the Russian bomber last year.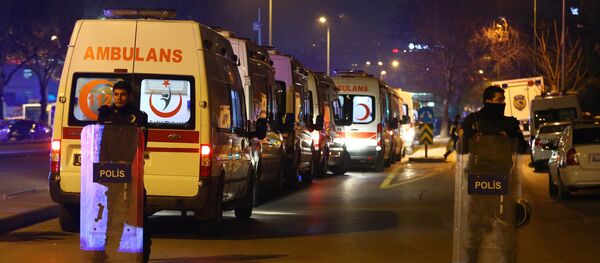 18 February 2016, 19:42 GMT
"We have to avoid that situations, incidents, accidents spiral out of control," NATO General Secretary Jens Stoltenberg said at the time. "I think I've expressed very clearly that we are calling for calm and de-escalation. This is a serious situation."
On Friday, French President Francois Hollande stressed the need to prevent conflict between Moscow and Ankara.
"There is a risk of war between Turkey and Russia," he said in an interview with France Inter radio.
As Turkey calls to escalate the violence in Syria, Russia has called for a meeting of the United Nations Security Council to address its concerns over the rising tensions.
"The situation is becoming more tense due to increased tensions on the Syrian-Turkish border and Turkey's stated plans to send troops to northern Syria," reads a statement from the Russian Foreign Ministry.