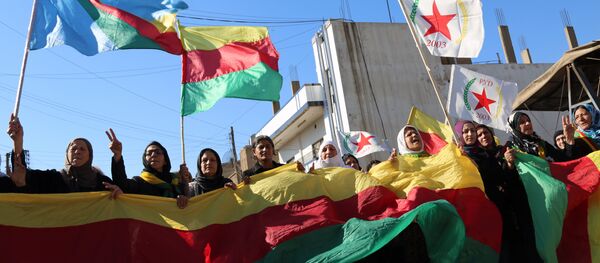 19 February 2016, 13:20 GMT
MOSCOW (Sputnik) — Turkey is absolutely certain that the Kurdish People's Protection Units (YPG) carried out the
deadly car explosion
in the Turkish capital, the country's president, Recep Tayyip Erdogan, said Friday.
On Wednesday, a car bomb exploded outside a military housing complex near the parliament building in Ankara, killing 28 and injuring 61. The Turkish authorities have blamed the YPG for the attack.
"We have no doubts, the YPG is certainly the perpetrator of the attack," Erdogan told reporters, as quoted by the DHA news agency.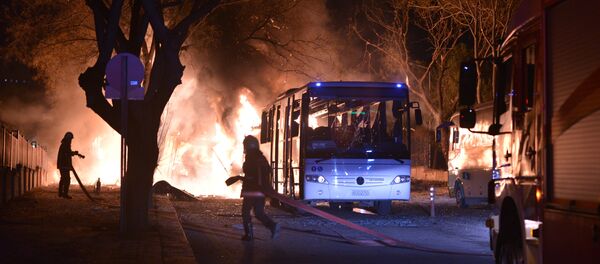 17 February 2016, 16:59 GMT
The YPG has denied the allegations, while Washington has refused to back Ankara's claims, stating that it has not yet determined who was behind the deadly explosion.
Ankara claims that Syrian Kurds have links to the Kurdistan Workers' Party (PKK), which is fighting for Kurdish independence from Turkey and is considered a terrorist organization by Ankara.