BERLIN (Sputnik) —  German businesses intend to invest almost one billion euros (over $1.1 billion at current exchange rate) in the Russian economy this year, the chairman of the German-Russian Chamber of Foreign Trade said Friday.
"German business plans to invest nearly 1 billion euros in the Russian economy this year," Rainer Seele said at a conference of German businesspeople working in Russia.
He added that the scale of investment demonstrates that Russia remains attractive for German business.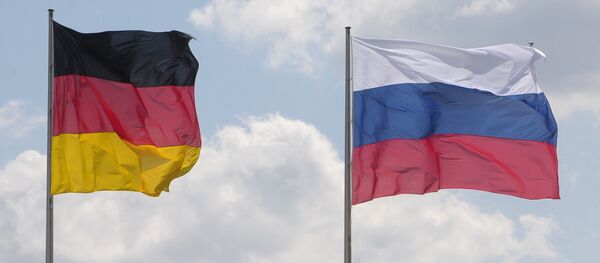 13 February 2016, 08:26 GMT
Last week, Russian Prime Minister Dmitry Medvedev expressed gratitude to the German businesses "who continue to work in Russia even in these difficult times" during his visit to Munich and invited them to participate in the St. Petersburg International Economic Forum (SPIEF) and the International Investment Forum in Sochi.