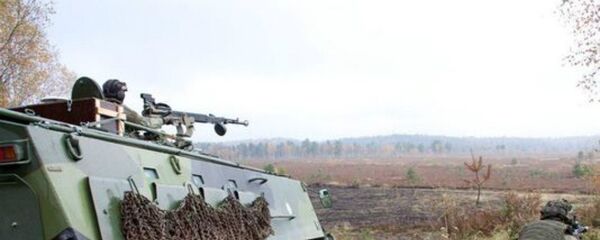 10 November 2015, 21:22 GMT
MOSCOW (Sputnik)
–
Finnish Defense Minister Jussi Niinisto told the country's parliament Thursday, as quoted by the Yle broadcaster, that "just under 20" US Stryker armored fighting vehicles would take part in the exercises.
The announcement comes after it was revealed earlier February that the United States would also send six to eight F-15C fighters with 70 to 100 personnel to Karelia Air Command to take part in the exercises.
"This US activity comes about because the US [military] has received about a billion dollars to spend on exercises in Europe. So the US is seeking exercise opportunities on a broad front… Finland has now been able to take advantage of this increased US activity in a way that will develop Finland's defence capabilities," Niinisto said as quoted by the broadcaster.
According to the media outlet, the information on the deployment of armored vehicles came as a surprise to most of the lawmakers on the country's Defense Committee.