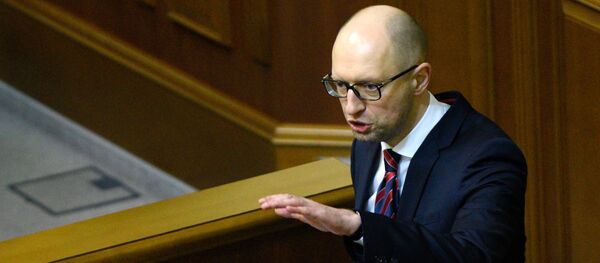 17 February 2016, 14:55 GMT
WASHINGTON (Sputnik) — The US government views Ukrainian Prime Minister Arseny Yatsenyuk as a person who can prevent turmoil in the country, US-based geopolitical intelligence firm Stratfor said in a report released on Friday.
"The United States in particular sees Yatsenyuk as the best chance to prevent Ukraine from sliding back into chaos, and political stability is essential to Ukraine's economy," the report stated.
On Tuesday, the Ukrainian parliament failed to pass a resolution of no-confidence to force the government of Yatsenyuk to resign.
Yatsenyuk described the ongoing political crisis in the country as being "artificial" and urged Ukrainians to continue on the course of reforms.
Stratfor added that the prime minister still has a chance to gain control over the government in Kiev.
"If he can pull some of the defectors back in, Yatsenyuk may be able to stabilize the political system enough to ensure that Ukraine keeps receiving much-needed payments from the International Monetary Fund," the report added.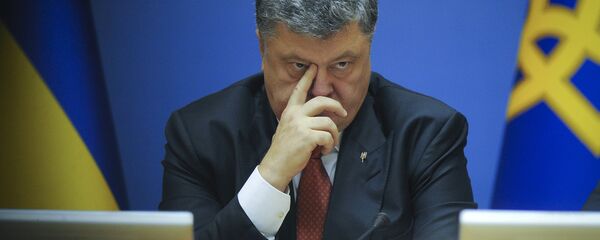 17 February 2016, 13:12 GMT
On Wednesday, a US investment banking firm Goldman Sachs suggested that Kiev has likely satisfied most of the International Monetary Fund's requirements for a second review, adding that concerns about Ukraine's political stability were the main factor holding the review back.
On March 11, the IMF approved a four-year program of financial aid to Ukraine, which stipulates a $17.5 billion loan over the next four years. The Ukrainian government in turn has to implement new economic policies for the IMF to disburse the funds.