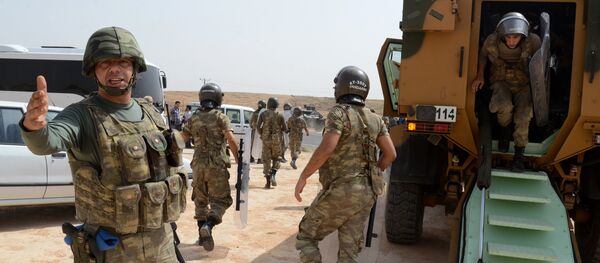 14 February 2016, 14:22 GMT
MOSCOW (Sputnik)
–
According to the agency, the journalists were assigned last week to cover stories in the province of Mardin. They were kidnapped by the militants who have been holding them at an unknown location for over 48 hours.
The instability in Turkey escalated in July 2015, after 33 Kurdish activists were killed in a suicide blast in the city of Suruc and two Turkish policemen were later murdered by the PKK, which led to Ankara commencing a military campaign against the group.
The Kurds, Turkey's largest ethnic minority, are striving to create their own independent state. The PKK was founded in the late 1970s to promote Kurdish self-determination and is considered to be a terrorist organization by the Turkish authorities.