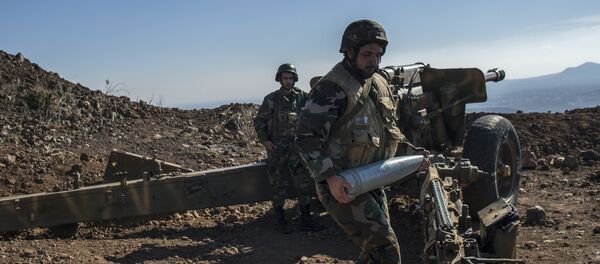 20 February 2016, 05:56 GMT
The "martyrdom operation" of a 15-year-old boy named Abu Amarah al-Omari was carried out when the car he was in exploded at al-Sakhur area, in the province of Aleppo, the UK-based non-profit organization
reported
Sunday.
Abu Amarah blew "himself up in a booby trapped vehicle" as he was fighting among jihadists since 2015 when his father signed him up in a "martyrdom operation".
His family fled to the Daesh-controlled town of Qabasin, situated in the northeastern countryside of Aleppo.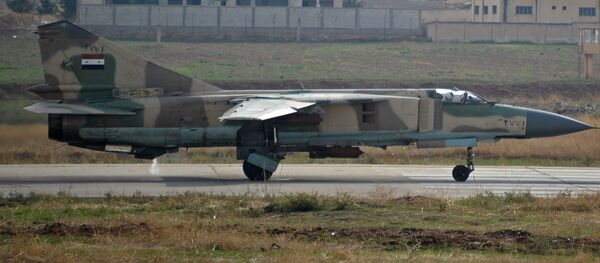 18 February 2016, 05:55 GMT
The tape started with a conversation between the teenager and an alleged
Daesh
member carrying a weapon. Next the video depicted Abu Amarah who explained his commitment to be a jihadi and his father approvingly bowing his head.
The next episode contains a fire on the Dabeq hill in the northern countryside of Aleppo where the teenage reportedly detonated his explosives.
Questions remain as the video has not been fully verified.
The SOHR said that Daesh took the lives of 350 children out of 1800 recruited in 2015 and at least 48 of them were killed in suicide attacks by using explosive belts or car bombs.