ANKARA (Sputnik) — Turkish President Recep Tayyip Erdogan said on Wednesday that he did not see the Russian people as an enemy and expressed hope for the normalization of Russian-Turkish relations.
"We are not enemies of the Russian people. For a country, which receives four million tourists from Russia [a year], it's impossible. Our trade reached $35 billion, and we wanted to bring this figure to $100 billion. It is a pity that Russia lost a friend like Turkey because of the two pilots. I hope that the steps taken to normalize relations will lead to a positive result," Erdogan said, speaking to the heads of local administrations in Ankara.
He reiterated that an alleged violation of Turkish airspace had led to the shooting down of a Russian Su-24, and these violations were not isolated and had continued, despite Turkey's warnings.
"They say that if we hadn't shot down the plane, it would not have come to this [crisis with Russia]. Why don't they say that if Russia hadn't violated our airspace, it would not have come to this?" Erdogan said.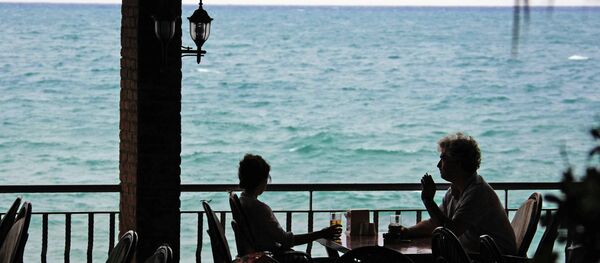 29 December 2015, 19:28 GMT
Relations between Russia and Turkey have been strained since November 2015 when Ankara ordered that a Russian Su-24 plane be shot down, alleging it had violated Turkish airspace.
Both the Russian General Staff and the Syrian Air Defense Command have asserted that the aircraft never crossed from Syria into Turkish airspace.
Russian President Vladimir Putin called the downing a "stab in the back", and imposed a set of economic measures against Turkey in retaliation.