MOSCOW (Sputnik) – The attack was reportedly carried out by two suicide bombers. The Islamic State (Daesh) radical group claimed responsibility for the blasts.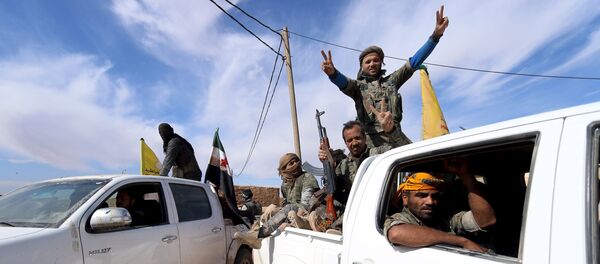 25 February 2016, 17:35 GMT
BBC said that at least 15 people were killed in the Thursday attack, while The Guardian reported at least nine deaths and over 20 injuries.
According to BBC, at least three of the victims were members of security forces.
Daesh, a radical Sunni group, has ceased vast areas in Iraq and has carried out multiple deadly attacks on Shia mosques in the country. The group is banned in a range of states, including Russia.
Sunni and Shia are two branches of Islam, with Sunnis being the majority in most Muslim communities.