WASHINGTON (Sputnik) — On Monday, US Secretary of State John Kerry and Russian Foreign Minister Sergei Lavrov announced an agreement on cessation of hostilities between the Syrian government of President Bashar Assad and the armed opposition factions had been reached. The agreement will come into force on February 27.
"The Department of Defense maintains its policy of limited contact with the Russian military forces in Syria," Cabiness stated. "This is not a channel for military-to-military cooperation."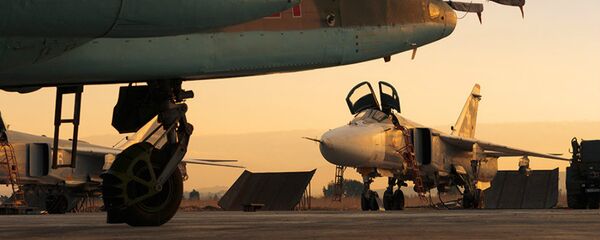 23 February 2016, 15:42 GMT
The United States and Russia have agreed to share information to effectively delineate territory occupied by terrorist groups like Daesh and al-Nusra Front, who are excluded from the Syrian cessation of hostilities.
Earlier on Thursday, the Russian Foreign Ministry said Moscow and Washington have launched the channel on exchanging information on the Syrian ceasefire.
Ministry spokeswoman Maria Zakharova noted that the data exchange has already been started, and "military contacts are being carried out."