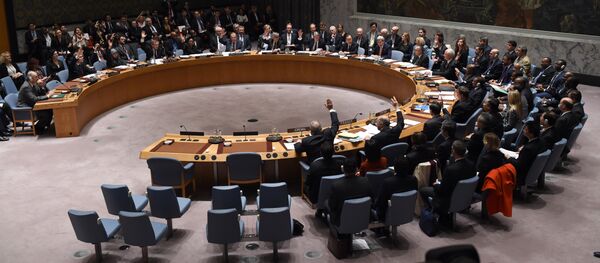 26 February 2016, 01:32 GMT
MOSCOW (Sputnik)
–
Russia's military actions against terrorist groups will not end after a ceasefire in Syria takes effect, Kremlin spokesman
Dmitry Peskov
said Friday.
"Of course, the Russian Aerospace Forces continue operations in Syria. The campaign is carried out in support of this country's armed forces and is directed against terrorist organizations Daesh, al-Nusra and others designated by the UN Security Council," Peskov told reporters.
The ceasefire between Syrian government and rebel forces is scheduled to take effect on midnight local time on February 27, or 22:00 GMT February 26. It does not apply to the al-Qaeda-affiliated Nusra Front and the Daesh.
"It is also known that even after the entry into force of the ceasefire, the offensive against terrorist organizations will not stop and is not planned to be stopped," he stressed, adding that the initiative was agreed by both Russian President Vladimir Putin and his US counterpart Barack Obama.
The UN Security Council president said earlier on Friday that a Russia-US draft resolution in support of the Syrian ceasefire has been circulated at the UNSC.