The upcoming Syrian ceasefire could be difficult to hold because of the convoluted balance of forces in the region and neighbor Turkey's positions on the conflict.
Turkey does not believe that the ceasefire should apply to Syrian Kurds, whom it considers a "terrorist" organization. The arrangement of forces in Syria also poses a danger to the ceasefire, according to Turkish People's Republican Party (CHP) deputy foreign affairs chief Öztürk Yılmaz.
"For example, currently al-Nusra Front fighters control Idlib [province]. If military operations against them will continue and the opposition opposes this, it would mean another failure, or at least slippage in the negotiation process," Yılmaz told Sputnik Turkiye.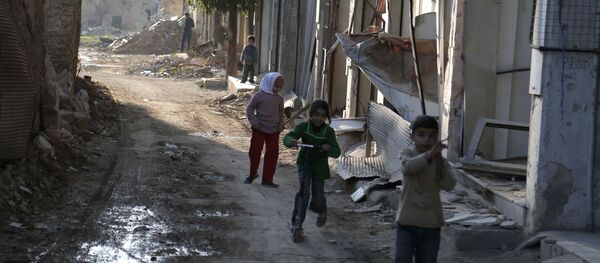 26 February 2016, 10:26 GMT
The US now has closer coordination with Russia than it does with Turkey, Yılmaz added, as the negotiations enter a difficult stage. Turkey currently bombs Kurdish forces in Syria, which the US backs as part of the
Syrian Democratic Forces
(SDF), in a complex situation where various US-backed forces are fighting each other.
According to the ruling Justice and Development Party's (AKP) foreign relations chief Fatma Betül Sayan Kaya, Turkey intends to continue equating the Daesh terrorist group with the Kurdish organizations fighting it.
"We hold our original position that the Democratic Union Party [PYD] and the Kurdish self-defense forces [YPG] are terrorist organizations. We make no distinction between them and Daesh," Kaya told Sputnik Turkiye.
In this situation, Kurds and their allies around northern Aleppo province's Afrin could become the chief force fighting the terrorist al-Nusra Front and its Syrian rebel allies.
The ceasefire, which has a condition that sides cannot use the cease of hostilities to strengthen themselves, could also be broken by Turkey, which has openly supplied rebels in northern Syria in the past several days.