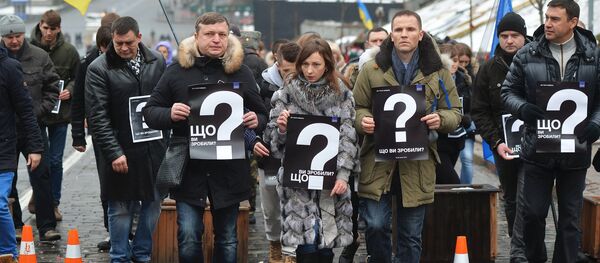 26 February 2016, 12:53 GMT
WASHINGTON (Sputnik) — The suggested ban on Russian citizens working in Ukrainian media is an offence on the freedom of the press, US rights group Freedom House President Mark Lagon said in a press release on Friday.
"Restrictions on journalists and media outlets based solely on their citizenship or location are clear violations of press freedom and freedom of expression, and should be rejected by the Ukrainian authorities," the press release stated.
On Thursday, Ukraine's National Council of Television and Radio Broadcasting announced it would propose a ban on foreign citizens working for the country's media outlets.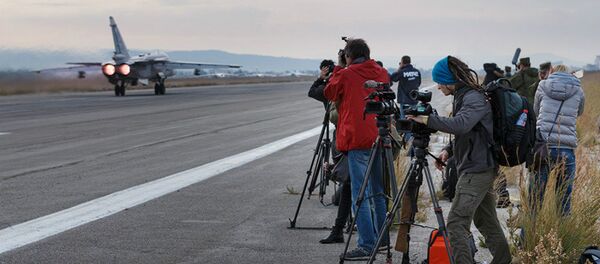 18 February 2016, 23:17 GMT
Freedom House explained the Ukrainian authorities had proposed the new regulation after the chief editor of the Inter TV station Maria Stolyarova "dismissed" activists killed during the Euromaidan Revolution in Kiev in 2014.
Stolyarova was deported from Ukraine on February 24.
Lagon argued that journalists should not be prosecuted based on their citizenship or because of opinions they share.