For 2017, DARPA requested $50 million for the XS-1 spaceplane program, intended to quickly deliver satellites into orbit. In 2016, the agency had requested $30 million for the program.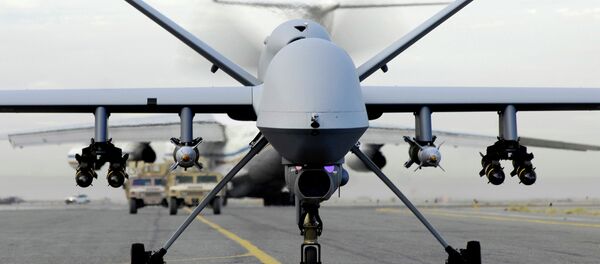 6 February 2016, 01:18 GMT
The spaceplane would likely not be solely for delivering satellites. A press release about the project in 2015 explained, "in an era of declining budgets and adversaries' evolving capabilities, quick, affordable, and routine access to space is increasingly critical for both national and economic security."
The project aims to create a reusable first stage that could carry an expendable upper stage capable of placing payloads weighing up to 1,800 kilograms into orbit, Space.com reported. The XS-1 could boost a two-ton satellite into space every day for 10 days straight for less than $5 million per flight.
Boeing and Blue Origin; Masten Space Systems and XCOR Aerospace; and Northrop Grumman and Virgin Galactic are all working on the project, and all received funding in July 2015 to continue developing their designs.
For 2017 DARPA requested a $175 million budget for its space programs and technology office, compared to the $127 million budget for 2016.