The $2.7 billion Joint Land Attack Cruise Missile Defense Elevated Netted Sensor System (JLENS) is meant to track and monitor incoming cruise missiles or low-flying aircraft along America's east coast. Consisting of two large blimps, JLENS relies on sophisticated onboard radar equipment.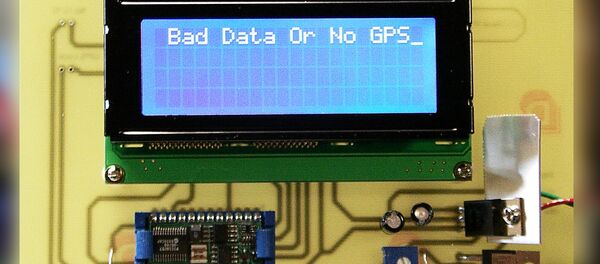 8 December 2015, 21:26 GMT
But tests carried out by the US Army reveal that the blimps may not be effective at identifying potential airborne threats.
The error is traced to faulty software that "could result in some high priority radar targets not being processed and tracked," the report reads.
In particular, the radar systems have a difficult time identifying friendly aircraft from hostile airborne objects, especially when analyzing multiple objects at once.
Of course, the blimp hardware also suffers from faults, most notably, its mooring system.
Last October, a single balloon representing one-half of the JLENS program broke free of its mooring in Maryland, and a pair of F-16 fighter jets were sent in pursuit. The blimp destroyed itself by eventually settling near a school in Pennsylvania, but not without knocking out power for roughly 21,000 people.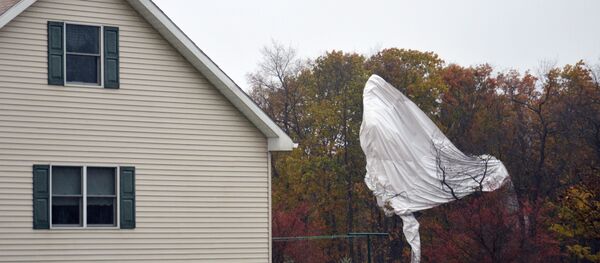 30 October 2015, 00:23 GMT
The costly program faced heavy criticism even before the October 2015 incident, but owes its continued existence to the highly-profitable lobbying of entities involved in the development and manufacture of the product.
"The JLENS workers will be buying homes, shopping in our grocery stores and eating in our restaurants," Maryland Representative Dutch Ruppersberger wrote in a press release soon after it was announced that his district would host one of the blimps.
Political contributions from Raytheon, the blimp manufacturer, also play a part. Since 1999, the company has donated $1.6 million, through its political action committee and employee contributions to various Congressional campaigns.
Ruppersberger has received $91,250 from Raytheon since 2002, according to the Center for Responsive Politics.
These political realities make it unlikely that the latest report will have any effect on the expensive and broken JLENS program.