LONDON (Sputnik) – The United Kingdom's Foreign Office (FCO) called on Russian leadership on Saturday to bring to justice those responsible for the murder of Russian opposition politician Boris Nemtsov.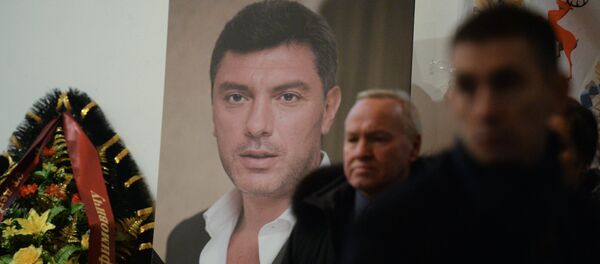 14 February 2016, 17:28 GMT
February 27 marks the one-year anniversary since Nemtsov has been shot down in central Moscow. Around 7,500 people are estimated to attend a march in his memory in the Russian capital.
"I urge the Russian Government to ensure that those responsible for this appalling crime are brought to justice," Minister for Europe David Lidington said in a statement.
Nemtsov occupied a number of senior positions in the Russian government in the 1990s, and was an active opposition politician in the 2000s.
A total of five people have been arrested in absentia on suspicion of his murder.