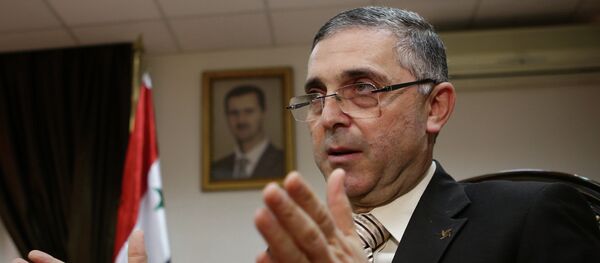 27 February 2016, 03:00 GMT
UNITED NATIONS (Sputnik) – Russia and the United States reached an agreement on the ceasefire in Syria on February 22. The ceasefire took effect at midnight on Saturday, Damascus time (22:00 GMT on Friday). The UN Security Council unanimously adopted a resolution endorsing the Russia-US agreement on the cessation of hostilities in Syria on Friday, shortly before the ceasefire came into force.
"The full implementation of this resolution — including unimpeded and sustainable humanitarian deliveries — is our best chance to reduce the brutal violence in Syria. What matters now are not the words of the resolution but whether it will make real changes on the ground and reduce the suffering of the Syrian people and create space and the credibility for the UN Special Envoy for Syria to relaunch political negotiation," Ban said as quoted in a Friday UN release.
UN Special Envoy for Syria Staffan de Mistura said that intra-Syrian peace talks would resume on March 7, with their first phase set to last for three weeks, provided that the ceasefire is adhered to.
"This [ceasefire] is the best opportunity we can imagine that the Syrian people will have and has had over the last five years…and the only hope for something related to peace, facts will tell," de Mistura said at the UN Security Council.
Syria has been mired in civil war since 2011, with government forces loyal to Syrian President Bashar Assad fighting against numerous opposition factions and extremist groups, such as Islamic State (ISIL), also known as Daesh, and Nusra Front (Jabhat al-Nusra).
The ceasefire which came into force in Syria on Saturday does not apply to terrorist organizations active in Syria.