WASHINGTON (Sputnik), Anastasia Levchenko — The international community should judge Turkish President Recep Tayyip Erdogan for Ankara's "atrocities" against Kurdish people, Rodi Osman, head of Syrian Kurdistan representation mission in Moscow, told Sputnik.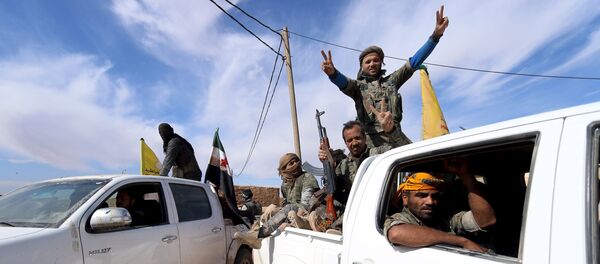 27 February 2016, 17:24 GMT
Ankara forces have been carrying out attacks on Kurds in Turkey's southeast "in the most cruel ways that remind us of the Islamic State [notorious jihadist group outlawed in Russia among other countries]," Osman said, adding that the Turkish army has been killing children and women and burning the wounded alive.
"The international community should see all these atrocities and judge Erdogan," Osman said.
According to Osman, the Turkish president does not hide his hostility towards the Kurdish people and insists on denying them their rights.