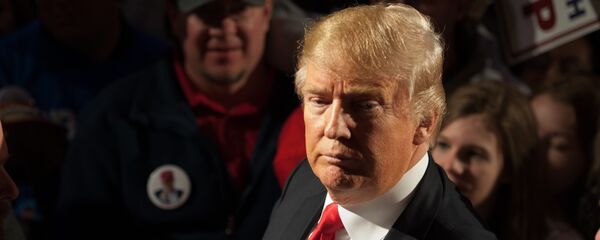 28 February 2016, 17:28 GMT
MOSCOW (Sputnik) — Trump's most recent victory on Tuesday at the Nevada Republican caucus had him receive 45.9 percent of the votes, far ahead of Sen. Marco Rubio who came in second with 23.9 percent of the votes and Sen. Ted Cruz who finished third with 21.4 percent. The US presidential election is scheduled for November 8, 2016.
"If I was American I'd vote for Donald Trump… May God bless him!" Le Pen said on Twitter on Saturday.
In May 2015, Jean-Marie Le Pen was stripped of his membership in the right-wing party by FN president and his daughter, Marine Le Pen, after his characterization of the Holocaust as "merely a detail in history" drove a wedge within the party.