Russia has received information of an assault on the northern Syrian town of Tal Abyad from Turkish territory, the head of the ceasefire monitoring center at the Russian Hmeymim airbase in Latakia said Sunday.
"The Russian center for the reconciliation of the warring parties in Syria received late on February 27 information about the attack from Turkey on the Syrian city of Tal Abyad," Lt. Gen. Sergei Kuralenko told reporters. 
Russia's ceasefire monitoring center has asked its US counterpart in Amman, Jordan, to explain the shelling:
"The Russian center appealed to the US reconciliation center in Amman for explanations about the shelling of Syrian territory from the Turkish side, a member of the US-led anti-Islamic State coalition."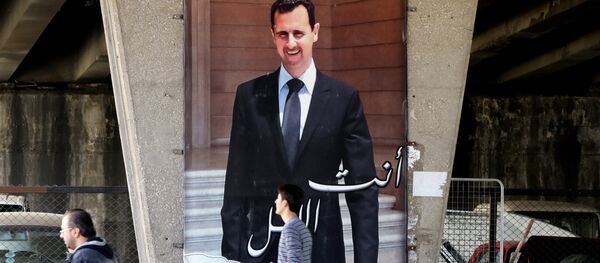 28 February 2016, 07:06 GMT
Kuralenko said the assault was carried out by armed units backed by heavy artillery.
"The information was later checked and confirmed through several channels, including the Syrian Democratic Forces [inter-ethnic and religious militia alliance]," he specified.
SDF spokesman Talal Salou told RIA Novosti earlier on Sunday that Kurdish militias have repelled Daesh from Tal Abyad, a town straddling the Syrian-Turkish border.