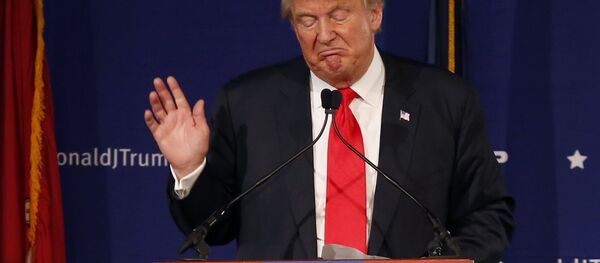 28 December 2015, 23:24 GMT
The incident took place on Saturday, and 13 people were arrested — six KKK members and seven counter-protesters. 
On Monday, all five members of the arrested KKK were released, with the Anaheim Police Department stating that the stabbing was in self defense. The police also re-arrested a juvenile who had previously been released, based on the video footage; he is currently being held on a charge of assault with a deadly weapon.
The KKK was reportedly swarmed by anti-Fascist counter-protesters when they arrived at the park for their rally. The hate group complained that they were attacked by at least one person with a wooden plank, who smashed a window on their vehicle. Someone also reportedly began kicking a man wearing a KKK "Grand Dragon" shirt.
"Six KKK people arrived and were immediately attacked by counter-protesters, which led to a counter-protester being stabbed," Anaheim police spokesman Sergeant Daron Wyatt said.
One of the counter-protesters was reportedly stabbed with the end of a flag pole.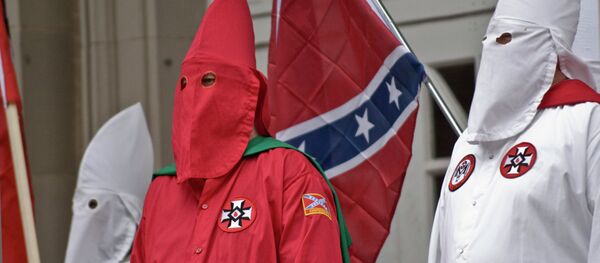 17 September 2015, 00:41 GMT
"The release was based on the video evidence and statements that present convincing evidence of self-defense," Wyatt told the OC Weekly.  
The Orange County District Attorney's office will be reviewing the case and making a final determination on whether charges will be filed.
"Regardless of an individual or group's beliefs or ideologies, they are entitled to live without the fear of physical violence and have the right, under the law, to defend themselves when attacked," the police department stated.
Two of the stabbing victims remain hospitalized.