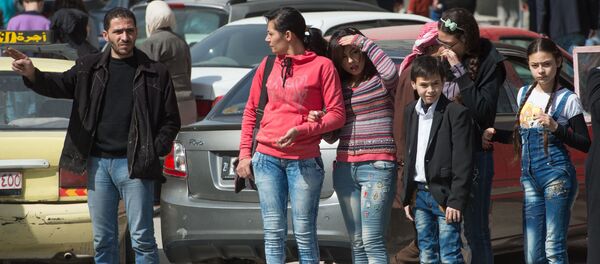 28 February 2016, 18:47 GMT
BEIRUT (Sputnik)
–
Addressing recent statements by Saudi officials, the Syrian ministry said in a communique that an alleged "
plan B
" for Syrian settlement is "nothing but an illusion in the heads of the ruling Saudi regime."
Damascus also noted that such statements violate the UN Security Council's recent resolution 2268 on a cessation of hostilities in Syria.
The UN Security Council unanimously adopted Resolution 2268 endorsing the Russia-US agreement on the cessation of hostilities in Syria on Friday, shortly before the ceasefire came into force. The cessation of hostilities does not apply to designated terrorist organizations operating in Syria, including Daesh and the Nusra Front, a group affiliated with al-Qaeda.