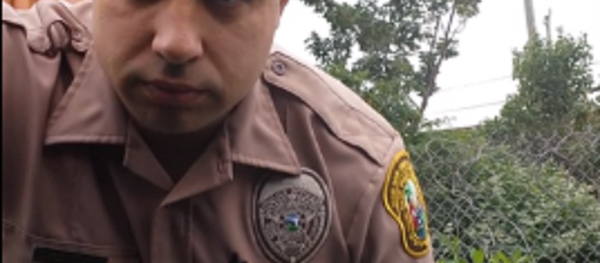 8 February 2016, 23:13 GMT
Early this month, a video went viral of a brave woman chasing down a Miami-Dade police officer for speeding, and, after lecturing him, letting him go with just a warning. Soon after, she found herself being retaliated against by none other than the head of the Miami Fraternal Order of Police.
The reverse traffic stop was posted in a series of videos taken by Claudia Castillo at the end of January, after Castillo saw a cop speed by her at over 90 MPH without emergency lights. The officer claimed he was unaware that he was speeding and was not on his way to an emergency, but was instead on his way to work.
"The reason I pulled you over today," the woman said to the officer after he walked up to her vehicle in the video, "is because I saw you, since Miller Drive, when you were first jumping onto the Palmetto, and you were pushing 90 miles an hour."
The officer apologized for speeding, and asked if Castillo wanted his name and badge number. The encounter was polite and respectful throughout, with everyone behaving like adults, until the head of the police union, with apparently nothing better to do, caught wind of the incident.
Miami Police Lieutenant Javier Ortiz, leader of the Miami FOP, accessed and posted Castillo's personal cell phone number and photo to the followers of his social media accounts, including about 4,000 cops, PINAC News reported. He instructed his friends to call her, posting: "it's important that law enforcement is aware of this woman."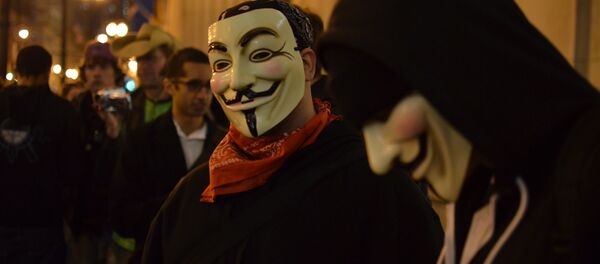 5 November 2015, 15:44 GMT
Castillo reportedly began receiving threats from unlisted numbers warning her that she has a target on her back. Friends of Ortiz have also been sharing photos of Castillo's boyfriend and children, her work contact information, and created memes using her photos.
Now, TruthSec, a crew claiming to act within Anonymous, has returned the favor. The hacktivists found and released his personal information including his phone number, and urged their followers to call him.
The group also released two videos containing messages to the officer.
"Greetings fellow citizens of the world, this is Anonymous. It has come to our attention at Truth Sec, that Lieutenant Javier Ortiz of Miami Florida has been harassing and intimidating civilians, the same people he took an oath to protect. Lieutenant Ortiz favorite hobbies include: spreading Islam a phobia and Anti-Black propaganda, his main target being the Black lives matter movement. On his facebook page he was quoted saying, Tamir Rice was nothing but a Thug," the first video began.
"You should have expected us, Lieutenant Javier Ortiz," TruthSec concluded.