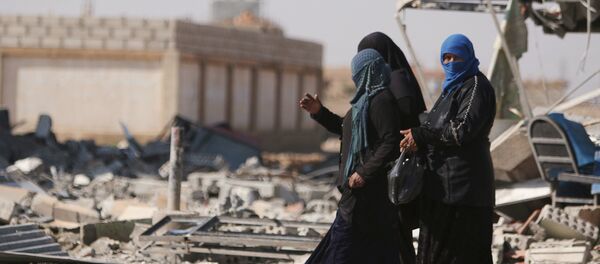 GENEVA (Sputnik) — The
cessation of hostilities
came into effect at midnight on February 27. Earlier, the United States and Russia
reached an agreement
on a ceasefire between the Syrian government and opposition groups to help end the country's civil war.
"We are moving in the right direction as the ceasefire regime is gaining hold, becoming more stable," Lavrov told reporters.
"There are some violations, but neither our UN colleagues, nor our other partners are inclined to dramatize them," Lavrov added.
UN Special Envoy for Syria Staffan de Mistura confirmed that Syria peace talks will resume in the beginning of March, Lavrov added.
Talks between the Syrian government and representatives of the country's opposition factions began in Geneva on January 29. On February 3, de Mistura decided to postpone the talks as the parties were unable to reach a compromise on a number of issues. The opposition and government delegations blamed each other for the breakdown of the talks.