Last month, a French court summoned retired US Army Gen. Geoffrey Miller for questioning over his role in the torture of French citizens Mourad Benchellali and Nizar Sassi. Both men were acquitted of terrorism charges in 2009.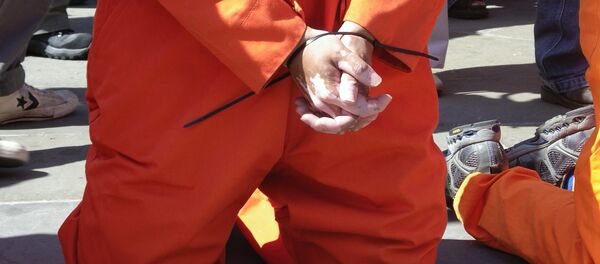 19 February 2016, 23:18 GMT
"Miller played a key role in the implementation of the US torture program at the Guantanamo prison," reads a statement from the Center for Constitutional Rights (CCR). "We urge the United States to make Miller available for questioning and let this judicial process run its course."
But the general failed to appear at his trial in France on Tuesday.
"Miller's absence speaks volumes about the Obama administration's continued unwillingness to confront America's torture legacy," Katherine Gallagher, senior staff attorney with CCR, told the Intercept.
"The administration not only refuses to investigate US officials like Miller for torture, it apparently remains unwilling to cooperate when other countries seek to uphold their international obligations to prosecute torturers."
According to William Bourdon, Benchellali's lawyer, the plaintiffs plan to request an arrest warrant for Miller. If granted, the warrant could only be enforced if Miller entered the country.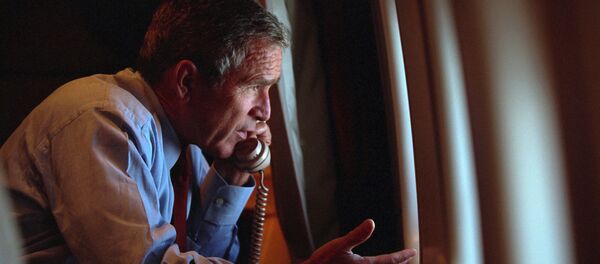 24 February 2016, 20:27 GMT
Beginning in 2002, the general served as commander of the prison at Guantanamo Bay, where he pushed for an increased use of torture. He left two years later to oversee US-run prisons in Iraq. There, he became a central figure in the Abu Ghraib prisoner-abuse scandal.
A number of other countries are also involved in criminal probes of Bush administration officials over the US torture program, including Germany and Spain. The European Court of Human Rights has also ordered Poland to award damages to US prisoners detained within its borders by US military or their local operatives.
"As long as the United States remains unwilling to fully investigate its torture program and prosecute its architects and senior implementers," reads the CCR statement, "justice will be pursued in courts and countries, like France, where it can be found."